Enjoy the Romantic Moments of Your Honeymoon at Avery Le Nixsun Villas with the Breathtaking Natural Ambiance of Uluwatu in Bali
19 October 2023
News Update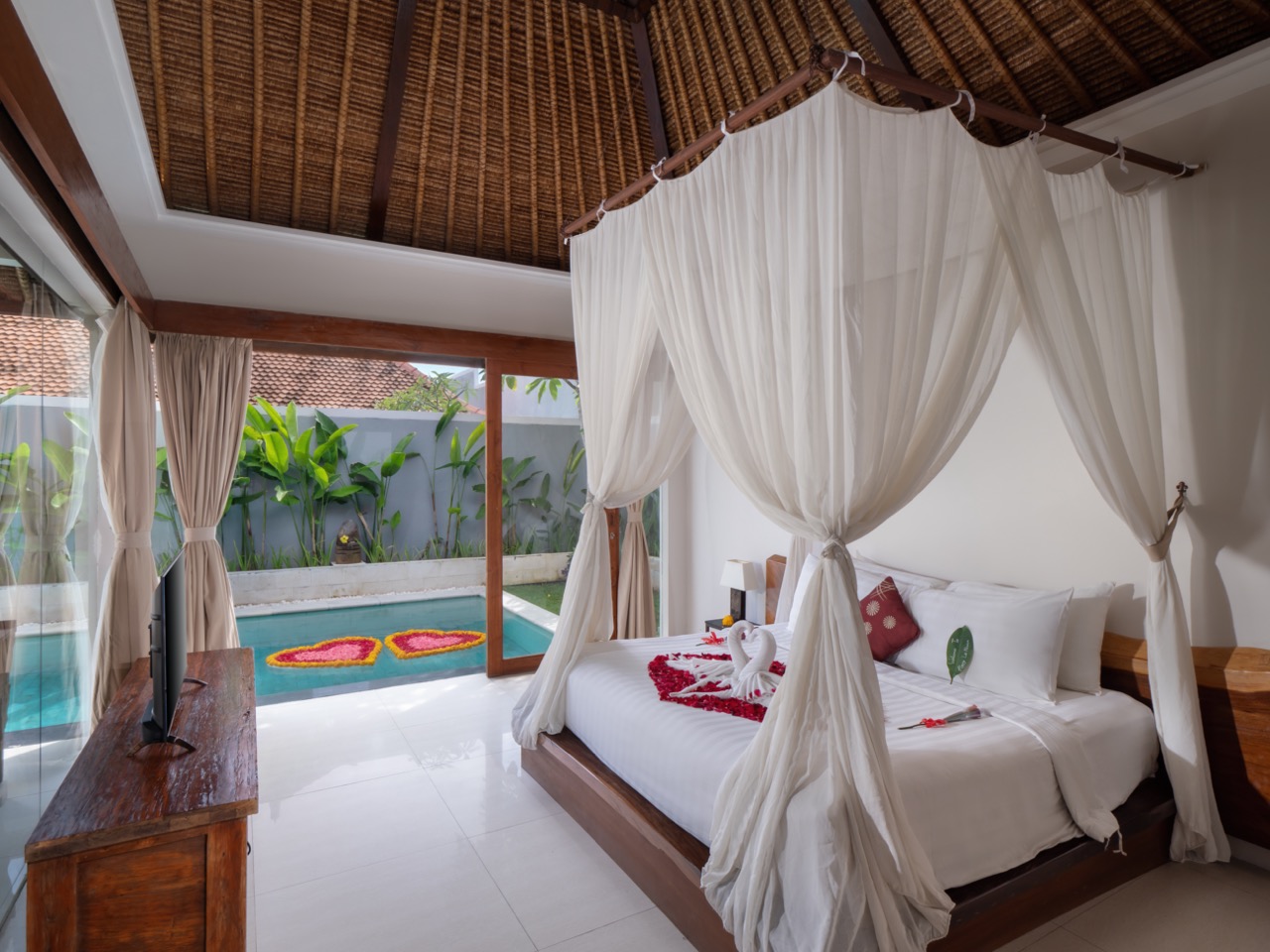 Avery Le Nixsun Villas by Waringin Hospitality is a luxurious Private Pool Villas destination that offers stunning views of a private pool and a beautiful natural garden. Located on Jalan Pantai Balangan, Ungasan, Bali, this villa is the perfect place for young couples looking to enjoy the natural beauty of Uluwatu in Bali, celebrate honeymoon moments, or surf enthusiasts.
The villa is strategically located just a few minutes' drive from the Garuda Wisnu Kencana Statue, a world-famous landmark, and is also close to the Uluwatu Temple. Here, you can enjoy the Kecak Dance performance against the backdrop of a breathtaking sunset and cliffside views. For surfers, there are several nearby beaches such as Balangan Beach and Padang-Padang Beach for experienced surfers, as well as Jimbaran Beach for beginners looking to learn to surf. All these beaches are just a few minutes' drive from our villa.
Avery Le Nixsun Villas offers a very special Private Pool Villa stay experience, especially for honeymooning couples. Our Executive One Bedroom Private Pool Villas have an area of over 2 acres with direct views of the pool and the exotic garden from your room. The spacious bathroom adds to the romantic atmosphere during your stay in our villa.
Especially for those of you looking to celebrate your honeymoon in Bali, we offer special packages starting from IDR 7,500,000 for a 3-night stay in our most spacious villa, the Executive One Bedroom Private Pool Villa. This package includes romantic decorations with swan towels and flower petals in your bedroom, bathtub, and pool. Additionally, you will enjoy a Romantic Candlelight Dinner, local wine, and a honeymoon cake, breakfast by the pool, a private Yoga session, and a treatment at Rama-Shita Spa to help you relax and pamper yourself, all served in your private villa.
To make a reservation, contact us via WhatsApp at 0813 8183 1755 or visit our website at www.waringinhospitality.com. Don't forget to follow our Instagram account @averylenixsunbywh for information and exciting promotions. Come and create unforgettable memories in Bali with Avery Le Nixsun Villas by Waringin Hospitality.